Judgement of Reclaimation OOC
Now we need to wait for loki to add you in.
Don't forget a character flaw.
_________________
He's just too smart.

Kidding.

He is periodically distracted by the daemons, who he would rather capture as specimens instead of kill.
I changed my guys flaw to Defecaloesiophobia
What is your real flaw Rabbi?
And what does your guy look like Popper?
_________________
Admin




Posts

: 976


Join date

: 2011-08-12

Then have THEM tell you their name
Artistic!
And YaY! A new player!
And to all my fellows with defecaloesiophobia: it only hurts more if you wait. Unless your healing. But that makes the healing take longer.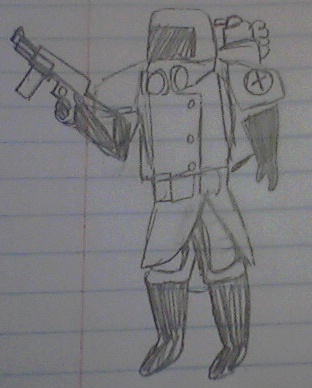 He has an environmental suit with medic designations. He is pale and not accustomed to hostile environments, so he wears a face mask with a rebreather in case of fire, debri, or infections. He carries a medic pack that holds medical supplies and extra clips for his SMG.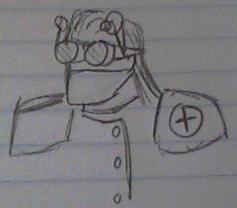 This is him without the mask.



Posts

: 447


Join date

: 2011-08-15


Location

: Hanford, CA

Our group is going to be like Alien Swarm and Dynasty Warriors banded together lol
Admin




Posts

: 976


Join date

: 2011-08-12

That land stuff must be hella far away...
Well the ocean is sorta huge. Being "close" could also mean being about 100 miles away.
_________________
*I'm gettin sea-sick here guiz...*