Leegue of Legands
This new patch is totally bonkers @.@
http://imgur.com/gLx1s9X

this skin looks legit as fuck.
_________________
hey, what's the secret to getting gud cs, guyz? D:
Practice and not being afraid to use abilities to cs when necessary. I have seen from watching the latest patch that minions seem to get executed quicker by other minions nowadays. So I guess it's just getting used to that as well.
_________________



Posts

: 2139


Join date

: 2011-08-12

_________________

Rock'emSock'emRabbi wrote:play jungle/support
That doesn't sound right XD



Posts

: 292


Join date

: 2012-01-04


Age

: 25


Location

: Hanford A.K.A. COWTOWN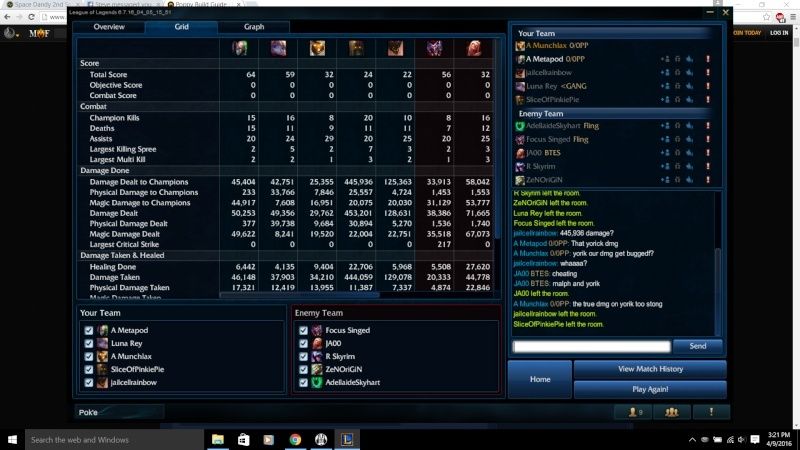 look at yorik and malph's damges


Hmm... Not my favorite one, but still pretty good! Pretty random game references though O.o
_________________



Posts

: 2139


Join date

: 2011-08-12

_________________